Dash Kits & Stainless Steel Door Pillars for Chevrolet
Dash Trim Kit Material for Chevrolet:
Latest products for Chevrolet:
The History of Chevrolet Design
Legendary Chevrolet is a masterpiece of automobile industry. All the car models of the brand have their unique recognizable style, it is entirely special both in interior and exterior design. Even the smallest auto dash trim kits possess the special Chevrolet traits.
The brand was named after a very famous racer Louis Joseph Chevrolet. The founder of General Motors, William Durant, offered Chevrolet to begin the production of his own car and give it the name familiar to most Americans of those times. The idea went to implementation! And November, 3, 1911 became the birthday of Chevrolet, one of the most famous automobile brands.
In 1923 Chevrolet designers replaced the old - fashioned 490 model with modern at that time 26 h.p. engine Superior. The company sold 480 thousand vehicles during the year.
In 1948 a designer Harley Earl joined the company and established a new era in the history of the brand. That was his idea to create Bel Air and Corvette models. The first post - war Chevrolet vehicles surprised everyone as they were absolutely different: an elegant business fastback model was drastically unlike a durable and solid bustleback. The first time for the eight years Chevrolet introduced an entirely new design with unhackneyed interior and exterior accessories that distinguished Chevy from others.
In 1963 Corvette Sting Ray was released, the model was developed by William Mitchel`s team. The car became the symbol of American automobile design due to a successful combination of huge power and lightweight base.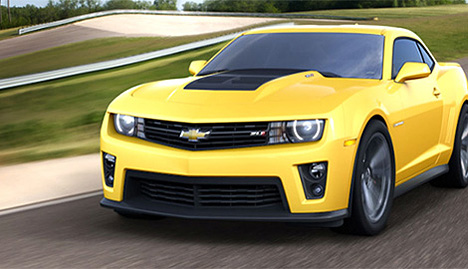 Chevrolet is a legend in the world of automobile design and engineering
From its first production Chevrolet has successfully combined an innovative design, original accessories and the newest technologies. More than 100 years the company has been making its own history, building beautiful, comfortable and reliable cars, admired by millions.
Modern Chevrolet vehiсles are created to meet real life demands. All Chevrolet cars from the smallest city auto to 7 seat minivans are highly safe, have carefully elaborated compartments for small items and attractive view.
Every generation inherits Chevrolet style: rigorous exterior and interior shapes and expressive Chevy accessories. An unchangeable feature of a cabin is the front panel with original dashboard and center console.
Nowadays Chevrolet seeks to combine the best design tendencies from different parts of the world, starting from the USA and finishing with South Korea. Global Chevrolet car design was created in collaboration of 7 from 11 General Motors international design centers. These centers use advanced design technologies and aim at improving Chevrolet style more and more.
WOW TRIM company has been a leader in producing high quality panel and dashboard trim kits since 1998. Our assortment includes interior and exterior trim kits for any Chevrolet model. Just select a model and a year of edition and you can see all our offers. A great variety of dash kits textures and colors of Chevrolet accessories will make your car unique!