Dash Kits & Stainless Steel Door Pillars for Infiniti G35
Dash Trim Kit Material for Infiniti G35:
Infiniti G35 The design features
Infiniti is a special subdivision of an outstanding Japanese company Nissan Motor which is highly popular in the USA. Infinity produces luxury cars known for their flawless comfort, modern design and perfect technical characteristics.
The development of the new vehicle was kept in secret to avoid being copied by competitors. The name of the originator still remains a mystery.
One of the most popular and successful cars of the brand is Infiniti G35 sedan which was based on Nissan Skyline and released in 2002. InfinityG35 is considered to be a leader of a models line-up.
Infiniti G35 Exterior Design
Infiniti G35 exterior is not trivial and very charismatic. A hood elongated below the fenders and an arched roof line make the car`s exterior look exceptional.
G35 is offered as a sedan and two-door coupe. All the body parts are designed in a bold sport style.
Infiniti G35 has rear-wheel drive and the engine is placed at the front. The boot lid is trimmed with a silver spoiler and LED lights. Spectacular lighting kits and embossed blades of the grille emphasize a sporty, slightly aggressive nature of the car.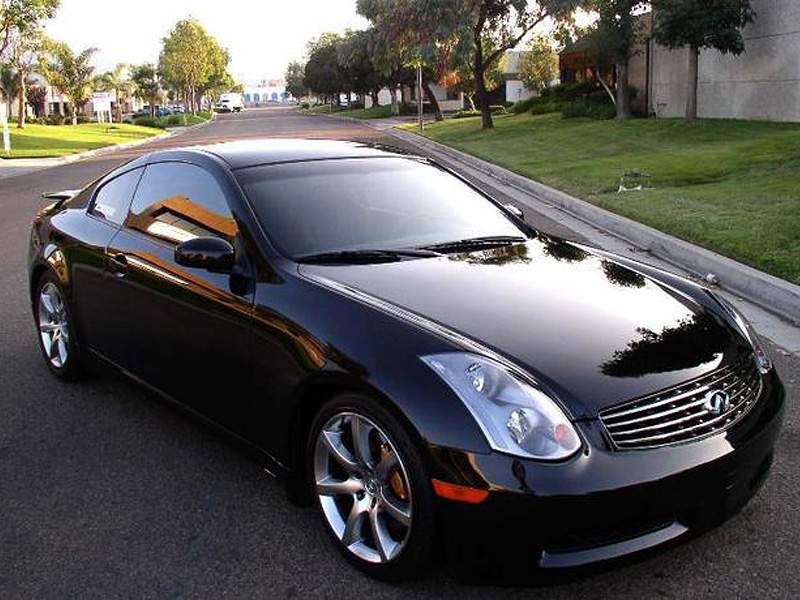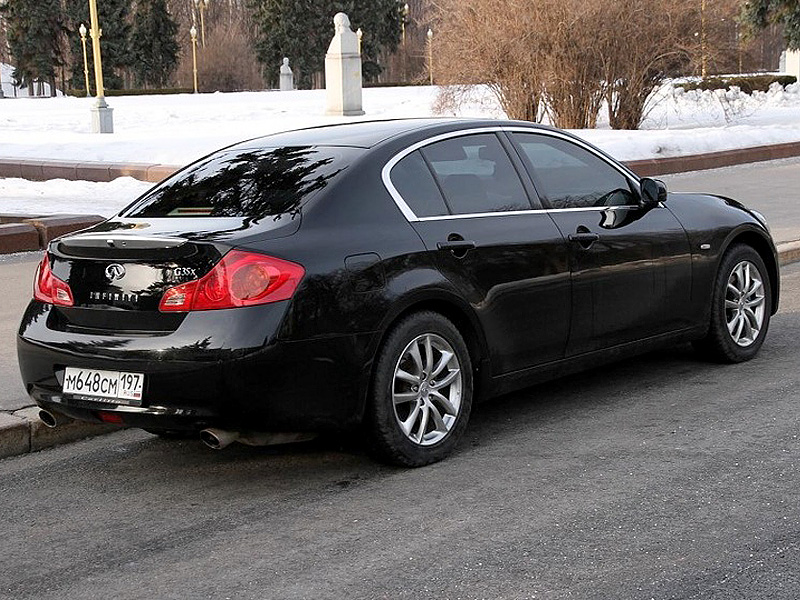 The main features of Infiniti G35 exterior design
Infiniti G35 Interior Design
Infiniti G35 interior design is focused on ergonomics, functionality and comfort. At the top of the center console the designers placed a wide information screen. The console is not overloaded with unnecessary buttons, therefore, it looks strict and concise. The car is decorated with soft leather inside. Luxurious purple lighting and textured panels are also unique features of Infiniti G35 model.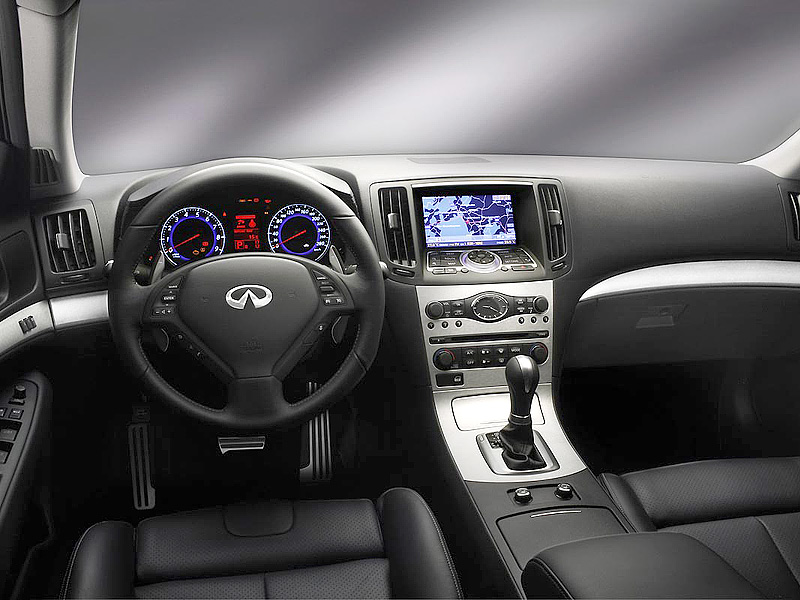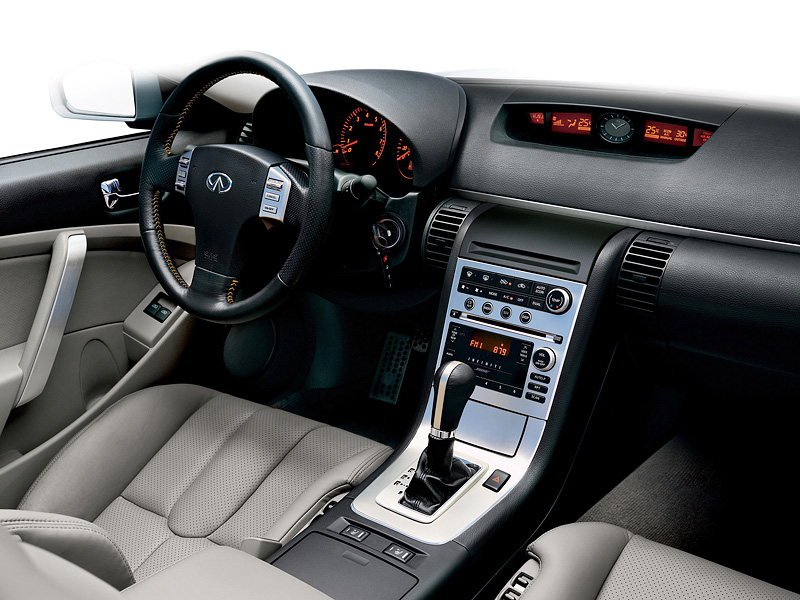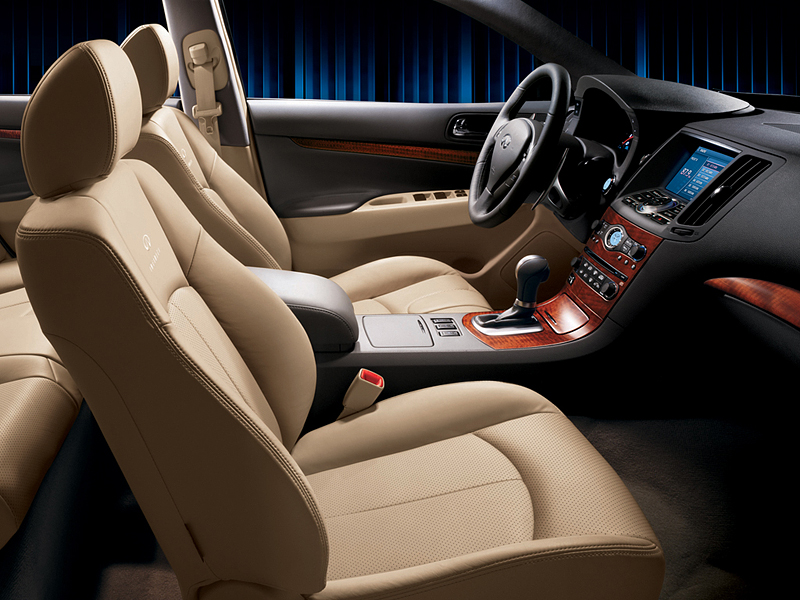 The main features of Infiniti G35 interior design
Even perfect Infiniti G35 design can be improved considering customer`s preferences. WOW TRIM company offers a great variety of dash kits and door pillars of different colors and materials. You may choose among camouflage, steel, carbon fiber, aluminum, wood grain trim kits for your 2003-2008 Infiniti G35.
Upgrade your car design and make it look unique and stylish!
Latest Infiniti G35 accessories