Dash Kits & Stainless Steel Door Pillars for Toyota Tundra
Dash Trim Kit Material for Toyota Tundra:
The history of a design of the most popular pickup Toyota Tundra
There is no doubt about high quality, reliability and safety of Toyota Tundra.
It was first introduced in 1991 and since then it has received a lot of awards and remained popular in the USA and outside. The secret of Tundra success is in an effective combination of the best features of USA and Japanese vehicles.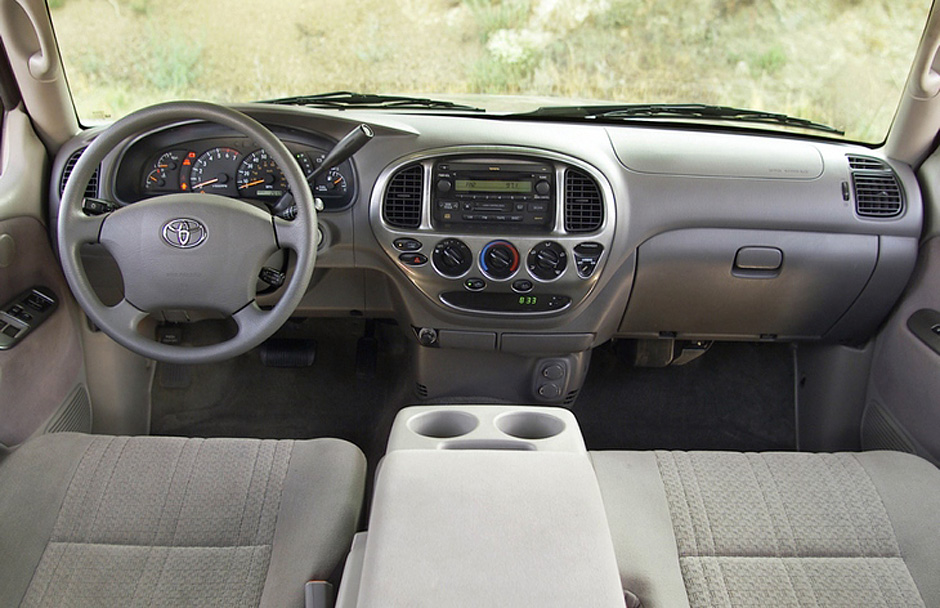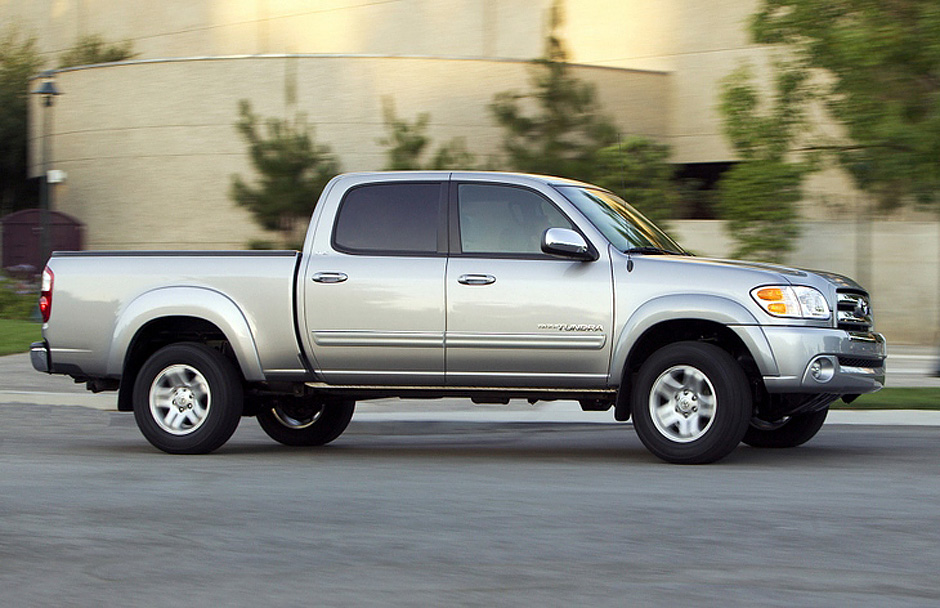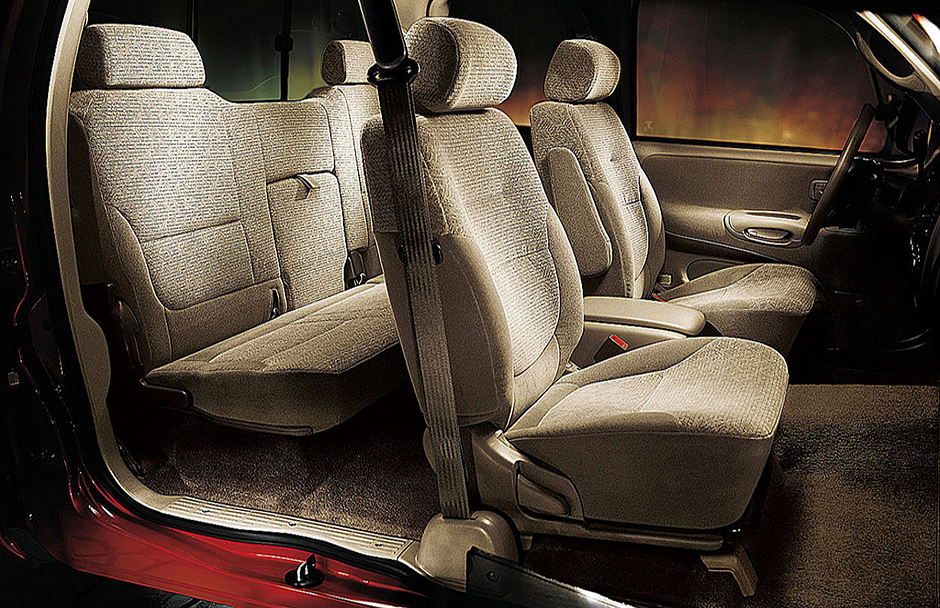 The first generation of Toyota Tundra
In 2006 the second generation of the model appeared in public at Chicago Auto Show. A new Toyota Tundra had more rigorous shapes, huge chrome grille, enhanced headlights, and a massive front bumper. The exterior design was controversial though imposing. The designers of Toyota Calty, California studio, had aimed to build a real American truck and they succeeded. Besides, a new Tundra grew to 5,8 m, it became 25 sm longer. The height of pickup increased to 1,95 m, it added 12 sm and the width reached 2 m. There were three types of cabins such as standard, sesquialteral or double.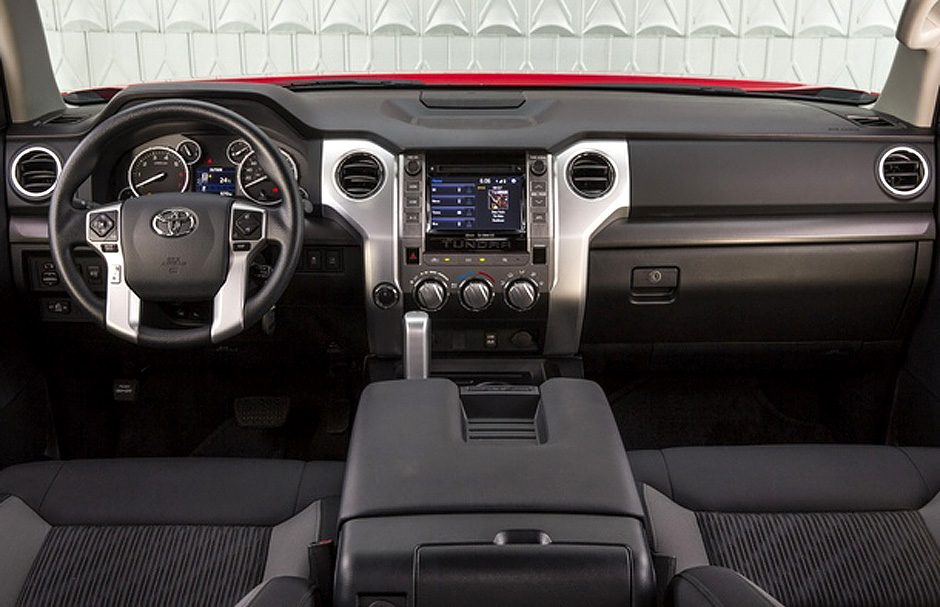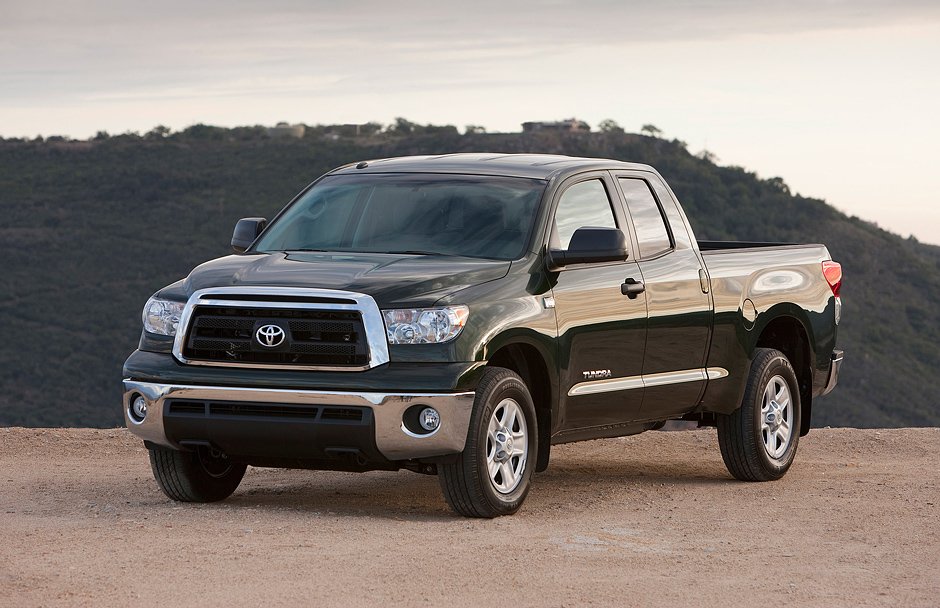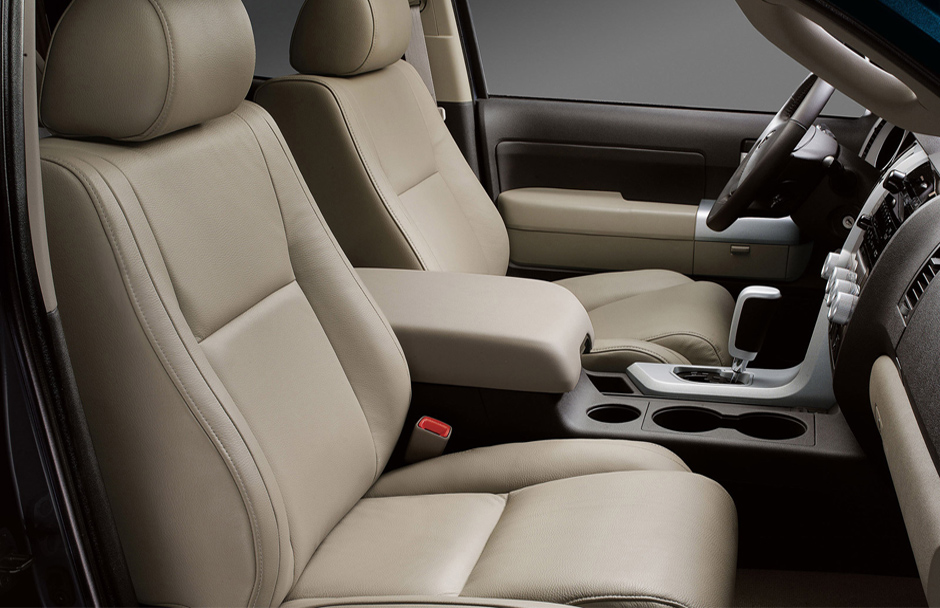 The second generation of Toyota Tundra
The third generation of Toyota Tundra was introduced in 2013 at Chicago Auto Show. As the previous one it was developed and designed in an American division of Toyota corporation. The car retained its dimensions and technical characteristics. However, the were some changes in exterior and interior design and a great amount of options were added.
The head of design research Kevin Hunter expected to make the front of the car look even more aggressive.
Trying to achieve the goal, the designer changed an exterior of the car by making the radiator grille larger and more angular, altering front elements, increasing wheel arch extensions and modifying headlights.
The back received a new tailgate with integrated spoiler as well as the Tundra logo stamped on a metal tailgate. The rear parking lights and bumper also got a different design.
The interior design of Toyota Tundra 2014 was improved for ergonomics. A previous dashboard was replaced with an absolutely new one which had a view of bulk metal rings with a data display in the center, a new steering wheel, symmetrical center console. In addition, rectangular vents were substituted for round ones. The front panel got some spacious compartments for keeping essential kits.
Passengers` comfort was also taken into consideration. The seats were changed and supplied with air conditioning system. The front passenger seat could be moved more far back and CrewMax rare seats could be folded up for more space.
The car is offered in three trim levels: SR (base), SR5, Limited and two variations with premium options such as Platinum and «1794».
Toyota Tundra «1794» deserves some special attention. It was designed following the style of Wild East, thus the interior trim kits are made of embossed leather and suede. Some special features of the model are JBL 12 speaker audio system, heated and ventilated front seats, navigation system, blind spot monitoring and rear view camera.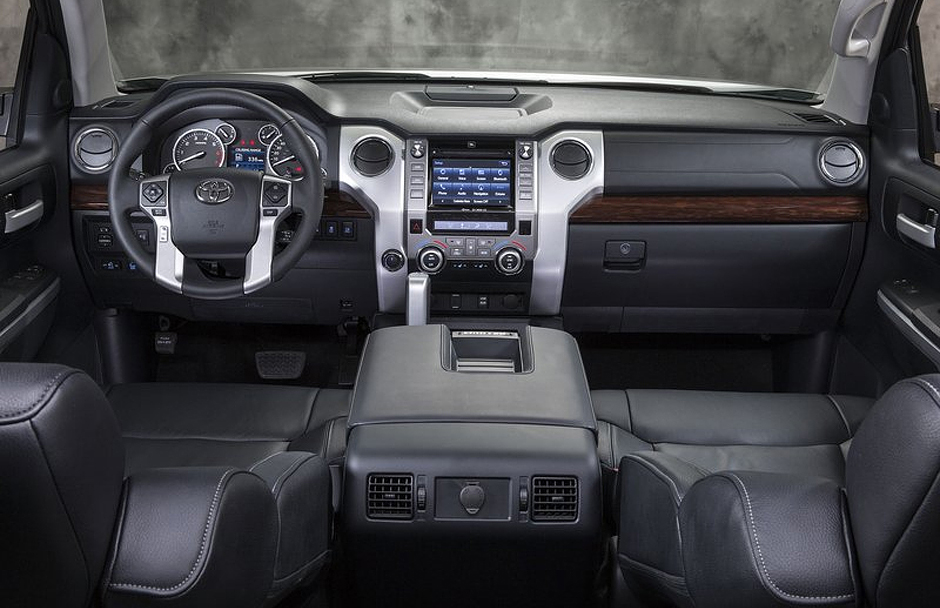 The third generation of Toyota Tundra
WOW TRIM provides a wide variety of dash kits for Toyota Tundra. With our interior trim kits made of real & synthetic wood grain, carbon fiber, chrome, aluminum, camouflage plastics etc. you can decorate your dashboard and make it look stylish. Change your Toyota Tundra interior and exterior design for unique with WOW TRIM`s dash trim kits and Steel Door Pillars, we ensure the highest quality and special style for your car.
Latest Toyota Tundra accessories