Welcome to WOW TRIM corporation
Dash Kits Production For Cars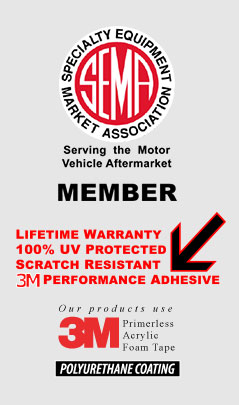 WOW TRIM is a leading U.S. manufacturer of such automotive accessories as flat dash overlay kits for car interiors and exteriors. We use a variety of the best quality trim finishes ranging from: real & synthetic wood grain, carbon fiber, color & camouflage plastics, chrome, and aluminum. Our product line is comprised of over 5000 trim kits for more than 45 car makes and models. We've been operating in the U.S. & Canada and world markets since 1998.
WOW TRIM offers the finest dash kits, the highest quality trim materials, and the biggest assortment of trim colors for auto accessories. We also offer Original Equipment Manufacturer match ("OEM"), which means we can manufacture a dashboard kit accessories for car to exactly match your existing trim. WOW TRIM is ready to cater to the most sophisticated of tastes. We are proud to be a participant of SEMA Show in Las Vegas every year!
Our business is growing and we welcome automotive dealers to sell our products online and offline, using an attractive flexible discount system.
Our affiliate program also gives an opportunity for everyone to make money online. Earn 10% from sales by simply placing a link to one of our stores.
In our online catalog you'll find interior and exterior kits accessories for U.S., European, Korean and Japanese cars: Acura, Audi, BMW, Buick, Cadillac, Chevrolet, Chrysler, Citroen, Dacia, Daewoo, Dodge, Fiat, Ford, Gaz, GMC, Honda, Hummer, Hyundai, Infiniti, Isuzu, Jeep, Kia, Land Rover, Lexus, Lincoln, Mazda, Mercedes, Mercury, Mitsubishi, Nissan, Opel, Peugeot, Plymouth, Pontiac, Porsche, Renault, Saab, Saturn, Scion, Seat, Skoda, Subaru, Suzuki, Toyota, Volkswagen, Volvo. We expand our product line on a regular basis. Become our dealer and grow along with us.