Dash Kits & Stainless Steel Door Pillars for Alfa Romeo 159
Dash Trim Kit Material for Alfa Romeo 159:
Alfa Romeo 159 design history
Alfa 159 initiated a new era of Alfa Romeo Sport Sedans. It is a mid-size model which was introduced in 2005. The car design was developed by Giorgetto Giugiaro in collaboration with (ital.) Alfa Centro Stile. Alfa Romeo 159 replaced 156 model which was absolutely different both in interior and exterior design. Alfa Romeo 159 combines brand sport style and comfort. Alfa Romeo 159 is large in size in comparison with 156 model. Consequently, the car inside is more spacious. The proportions of the vehicle give the car a stylish look, which is emphasized by an unchangeable front logo. An elongated hood, a little glazed interior and sloping roofline show a sporting spirit of Alfa Romeo. The car exterior looks sporty and elegant. Polished metal interior trim increases the appeal of the vehicle and the dashboard has a new ergonomic design.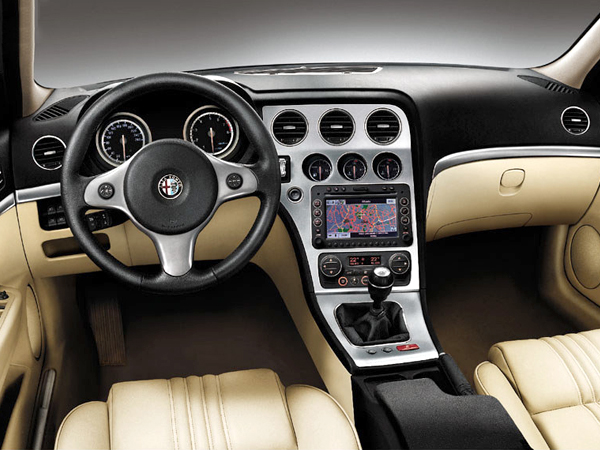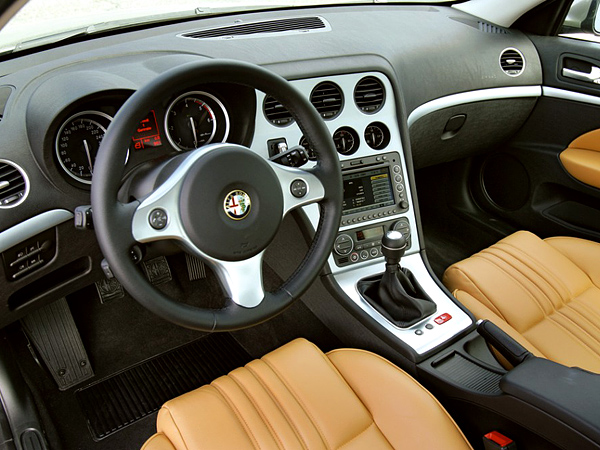 The main features of Alfa Romeo 159 design
Alfa Romeo 159 station wagon version was launched in 2006. The interior design of the vehicle is aesthetic and laconic. Round instrument dials, trim polished metal and sporty style are the main inside features of the vehicle. Thus, the car looks impressive due to high quality trim, horizontal adjustable steering wheel and a high level of comfort.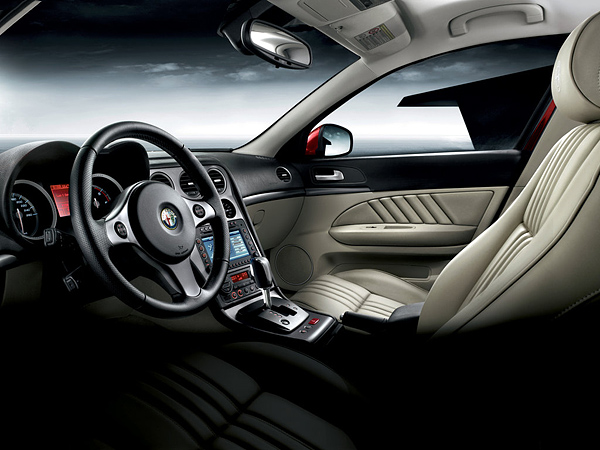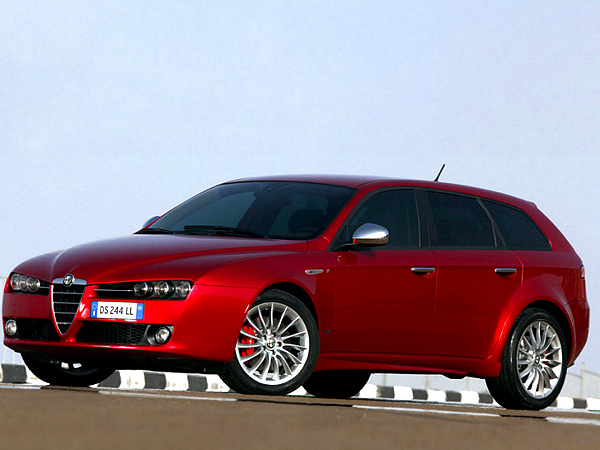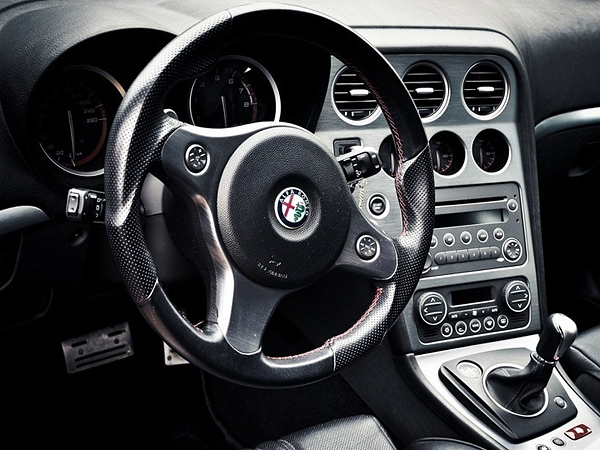 The main features of Alfa Romeo 159 2006 design
In 2007 Alfa Romeo introduced TI (ital. Turismo Internazionale) available in sedan and station wagon. The interior of the model includes sport-style heated seats, leather-trimmed steering wheel, gear knob and aluminum pedals. The dashboard is in a classical sport style. The exterior features a lowered sport suspension, large diameter tires, chrome exhaust stacks and exterior mirrors.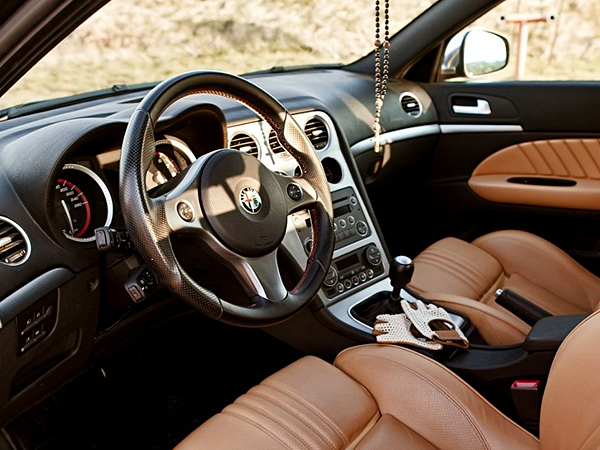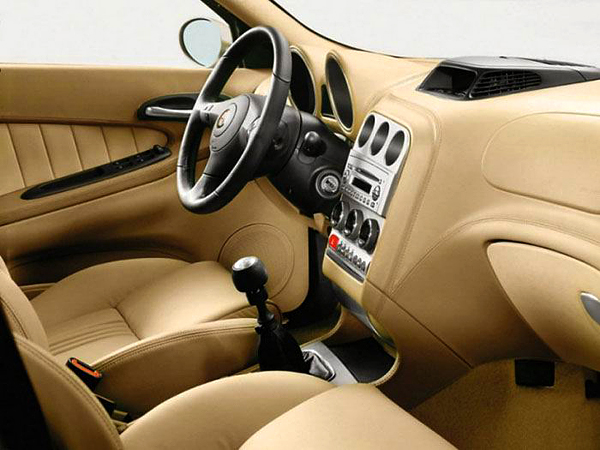 The main features of Alfa Romeo 159 2007 design
The owners of Alfa Romeo 159 can customize their car to suit their personal tastes. WOW TRIM company offers high quality dash trim kits and door pillars of different colors and textures. Make a choice among monochromatic, colored, camouflage, steel, chrome, carbon fiber or aluminum dash kits which will give your car an impressive look!
Latest Alfa Romeo 159 accessories